Welcome to the #CIJSummer 2021 Resources page.
We will be updating it throughout the event with all the links and resources our speakers and trainers provide.
Speakers' Books
#CIJSummer Keynotes: Associated Press's Global Investigations Editor Ron Nixon. 6 July.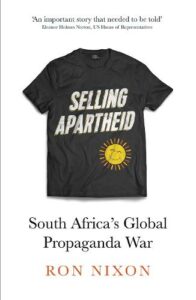 Selling Apartheid: South Africa's Global Propaganda War by Ron Nixon
Reporting Poverty: Narratives around Need. 7 July.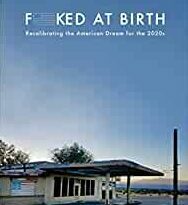 And Their Children After Them by Dale Maharidge
Fucked at Birth: Recalibrating the American Dream for the 2020s by Dale Maharidge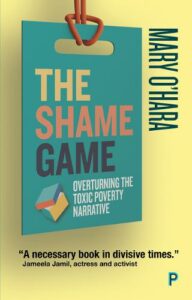 The Shame Game: Overturning the toxic poverty narrative by Mary O'Hara
Austerity Bites: A Journey to the Sharp End of Cuts in the UK by Mary O'Hara
Investigating Africa. 8 July.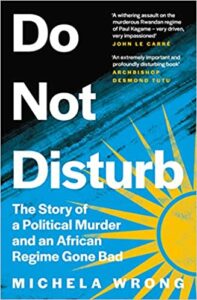 Do Not Disturb: The Story of a Political Murder and an African Regime Gone Bad by Michela Wrong
Borderlines by Michela Wrong
It's Our Turn To Eat. "The Story of a Kenyan Whistleblower" by Michela Wrong
I Didn't Do It For You. "How the World Used and Abused a Small African Nation" by Michela Wrong
In The Footsteps Of Mr Kurtz. "Living on the Brink of Disaster in the Congo" by Michela Wrong
All Michela Wrong books on bookshop.org*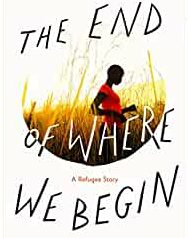 The End of Where We Begin: A Refugee Story by Rosalind Russell
Burma's Spring: Real Lives in Turbulent Times by Rosalind Russell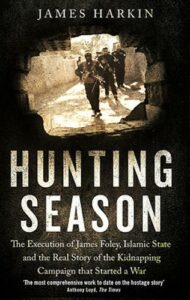 CIJ Director
Hunting Season: The Execution of James Foley, Islamic State, and the Real Story of the Kidnapping Campaign that Started a War by James Harkin
Where to Buy
*We try to promote independent book sellers. bookshop.org and hive.co.uk support High Street and independent book shops. These are UK based.
Or why not buy second-hand and help cut waste. See if any of our authors' books are available on WorldOfBooks.com?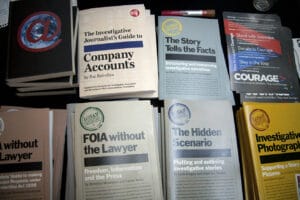 CIJ Handbooks
We have a selection of paperback handbooks available on subjects ranging from Company Accounts to Freedom or Information Act, from Investigative Methodology to photography.
You can view and order handbooks here.
Resources from Workshops and Courses
5 July
Story-Based Inquiry
CIJ Handbooks: The Hidden Scenario by Luuk Sengers and Mark Lee Hunter
The Story Tells the Facts by Luuk Sengers and Mark Lee Hunter
Story-Based Inquiry: A Manual for Investigative Journalists, edited by Mark Lee Hunter
The Global Investigative Journalism Casebook, edited by Mark Lee Hunter
Trase.earth, Supply Chain Investigations
The Trase Platform, for investigating environmental impacts of commodity supply chains
Trase Finance, bringing transparency to the investment behind deforestation
6 July
Understanding company accounts
CIJ Handbook: The Investigative Journalist's Guide to Company Accounts by Raj Bairoliya
How Nike Stays One Step Ahead of the Regulators. When one tax loophole closes, another opens. by Simon Bowers for ICIJ.
The House of Commons Reports. The collapse of Carillion. 14 March 2018. 

7 July
Aleph: the Tool that Turns Data into Leads
The Aleph Platform, from OCCRP
Investigating Covid Contracts
UK Covid-19 Contracts Explorer, from Open Contracting Partnership
8 July
Freedom of Information Act for Journalists
CIJ Handbooks: FOIA Without the Lawyer by Lucas Amin and Brendan Montague
EIRs Without the Lawyer by Lucas Amin and Brendan Montague
DPA Without the Lawyer by Jenna Corderoy and Brendan Montague
FOI Directory is a free resource for researchers, academics, journalists, and anyone involved or wanting to know more about the Freedom of Information Act in the United Kingdom and beyond. Created by Matt Burgess.
Why the Freedom of Information Act matters and why it is in danger. British government slammed by regulator over 'unacceptable' FOI failures by Jenna Corderoy and Peter Geoghegan.
Art of Darkness: How the Government is Undermining Freedom off Information, by Lucas Amin, 2020