FOIA without the Lawyer
Brendan Montague and Lucas Amin
The Freedom of Information Act is an excellent journalistic tool that offers access to information held by more than 100,000 public bodies in England, Wales and Northern Ireland.
In FOIA without the Lawyer, the authors share the methodology they have developed while running The Request Initiative and making requests on behalf of charities, NGOs and campaigning groups. The handbook outlines good practice, which is informed by the authors' own experience as well as advice it has obtained from its network of lawyers, information officers and public servants.
"FOIA has helped to shed light on the MPs' expenses scandal and the Iraq War. It's no coincidence that Tony Blair said the Act is one of his greatest mistakes. Journalists pursuing public interest stories would be well advised to become first-rate requesters and this guide is a great place to start."
– David Leigh, Investigations Editor, the Guardian
"FOIA without the Lawyer is an excellent resource in any investigator's toolkit in the fight for greater transparency and holding authorities to account. Packed with practical tips and case studies on how to use FOIA, this handbook provides guidance on how to write persuasive cases both as initial requests as well during the appeals process"
– Cynthia O'Murchu, Investigative Reporter at the Financial Times
"This is an excellent manual on clever and efficient use of the Freedom of Information Act, an essential tool for every serious journalist. I will highly recommend it to my students and it features on my recommended reading list."
– Rosie Waterhouse, Director, MA in Investigative Journalism, City University London
FOIA without the Lawyer: Interview with Brendan Montague
Dan Hind speaks to Brendan Montague one of the authors of FOIA without the Lawyer about his experience of using the Freedom of Information Act.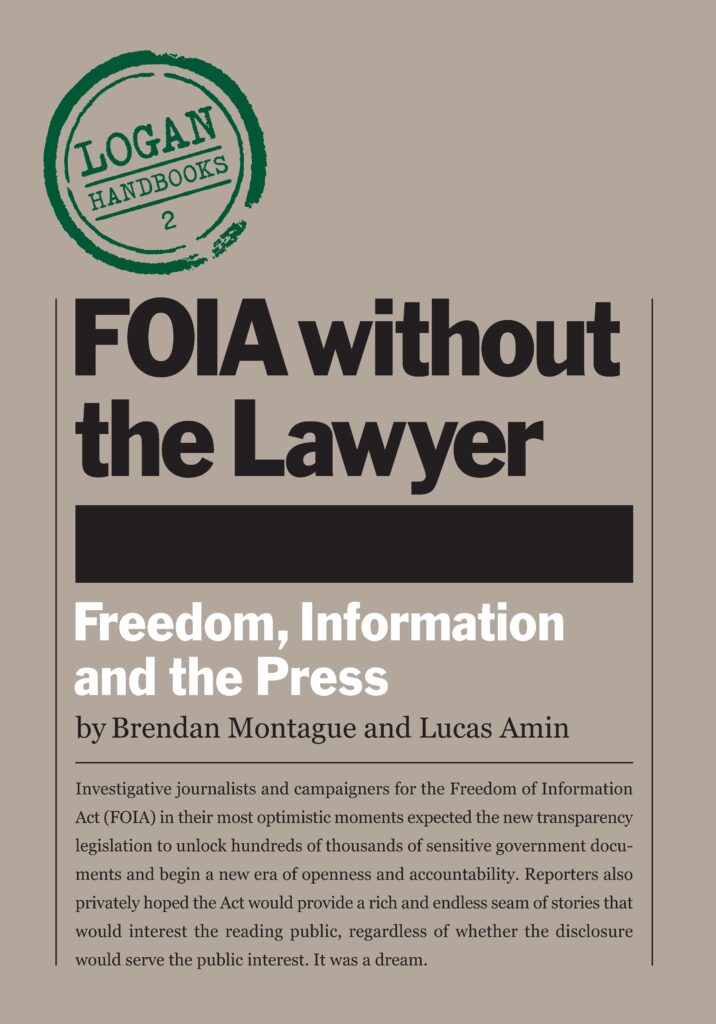 by Brendan Montague and Lucas Amin
Price – £7