Carmen Aguilar García is an award-winning journalist, currently part of The Guardian Data Project team. Before joining The Guardian, she was the first data journalist at Sky News, working on a wide range of topics to find data stories and tell them across all its platforms and covering the Covid pandemic.
Carmen has also worked as a TV reporter and a multimedia journalist in Chile and Spain before jumping into the world of spreadsheets, coding and visualisations.
Among the stories she has published, she used information from companies' accounts to track who owns England's water and reported about the offshore companies with properties in the UK. She has also written about health, excess deaths in private homes, climate displacements and droughts, among other topics.
Carmen was shortlisted to the Sigma Awards for her portfolio and her project about automation of the Covid pandemic while working for Sky News, and she won prestigious awards during her time in Chile. She has taught and had talks in other conferences, including the Dataharvest in Belgium and the European Data and Computational Journalism Conference.
Summer Conference Event
—
Class
Course
Demo
We will be teaching a range of data journalism skills at the #CIJSummer Conference 2023. The skills include: - Spreadsheets - R programming language - Web Basics - Web Archives - Scraping - Visual data - Oil tracking data And much more!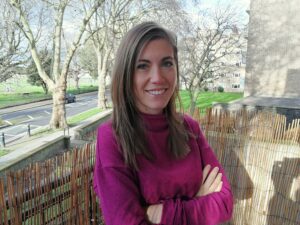 Senior data journalist at The Guardian