Helena Bengtsson is Editor for Data Journalism at Sveriges Television, Sweden's national television broadcaster. She previously worked as Editor, Data Projects at the Guardian, UK between 2014-2017. In 2006 and 2007, she was database editor at the Center for Public Integrity in Washington, D.C. She was awarded the Stora Journalistpriset (The Swedish Grand Prize for Journalism) in Sweden twice, in 2010 for Valpejl.se and in 2016 for innovator of the year.
Summer Conference Event
—
Talk
Leading data journalists Helena Bengtsson of STV (Sweden), John Burn-Murdoch of the Financial Times (UK), and Pamela Duncan of the Guardian (UK), explain how data analysis plays a crucial part in the coverage of the Covid-19 pandemic.
Summer Conference Event
—
Panel
This panel of experienced data journalists will explain how data can give greater depth to your stories and discuss best-practice for integrating data analysis into newsroom workflows. If you're new to data journalism and want to find out what the techniques can do for you, or if you work with data journalists and want a […]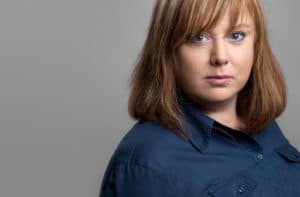 Data Projects Editor at Sveriges Television