Financial Journalism: How to Get the Most of Companies House
Any UK-based investigative journalist or aspiring journalist should have a working knowledge of Companies House, the central registry for all UK registered limited or PLC companies.
This is a free workshop.

Companies House website contains a wealth of useful information – for those who know how to use the site. The aim of this class is to show how to get the most information from the official website, as well as highlighting what information can't be found there. The class will give ample time for questions and queries and is an absolute must for anybody who does not feel confident in using this vital tool for investigators.
You can watch a recording of the session below:
To deepen your understanding of companies accounts you can attend our #CIJSummer Understanding Companies Accounts course on 6 July.
Technical Requirements
This course will need you to have the following software/apps/tools on your computer:
Zoom app
Camera and audio
This course will be hosted on Zoom. To find out more about how we use Zoom, please check out our Zoom InfoSec page.
Martin Tomkinson is a veteran investigative financial journalist and corporate researcher. He was a financial researcher for The Mail on Sunday's 'Rich List' from 2000-2004 and has worked on The Sunday Times' 'Rich List' since 2005. Martin has written for all the UK's major newspapers.
5 July

2021

10.00–11.30

British Summer Time (GMT +1)
British Summer Time (GMT +1)
Location: Zoom meeting
Fully booked:
6 July 2021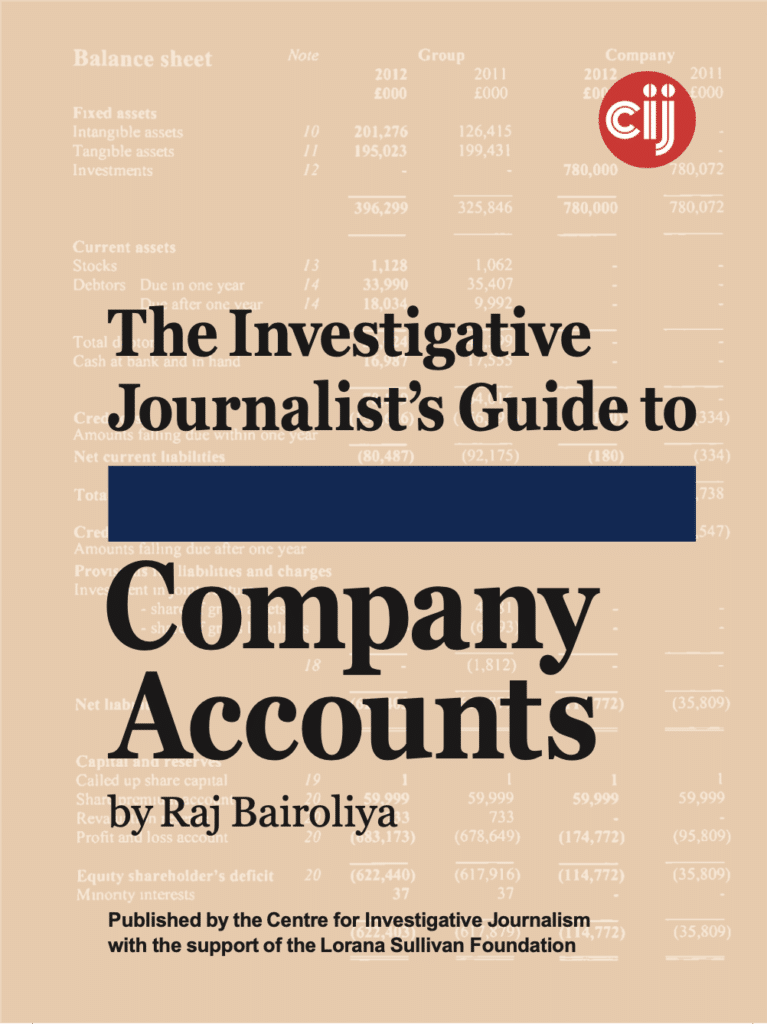 by Raj Bairoliya
An introduction from the author, Raj Bairoliya A little history is in order. A dozen or so years ago, I was complaining to my friend Michael Gillard about the standard of financial investigative journalism in the UK – it was a matter of serious concern to me as I make my living from investigating wrongdoing.
£11 Buy Handbook