Roman Shleynov is an author at iStories (Important Stories), a new investigative outlet in Russia, founded by the some of the country's leading investigative journalists. He is also OCCRP's regional editor for Russia. Roman has worked on several major transnational projects for OCCRP, including Secrecy For Sale: Inside The Global Offshore Money Maze, Swiss Leaks: Murky Cash Sheltered By Bank Secrecy, the Panama Papers, and the Troika Laundromat.
He began his journalism career in 1999 as a staff correspondent for Moscow-based newspaper Novaya Gazeta, and then as an investigations editor. He was an editorial board member for Novaya Gazeta until 2010. Then he became an investigative journalist for Vedomosti, a Russian-language business daily that was a joint venture of Dow Jones, the Financial Times, and The Moscow Times. He has won a number of awards for his work, including the Paul Klebnikov Prize for Excellence in Journalism, the Transparency International Integrity Award, the ZEIT Foundation of Hamburg Free Press of Russia Award, and the 2019 Moscow Union of Journalists Award.
Summer Conference Event
—
Discussion
Doing investigative journalism in Russia has never been an easy task, but now it is harder than ever. Following the arrest of the Russian opposition leader Alexei Navalny, the crackdown on media critical of the Kremlin and of President Putin himself has started in earnest.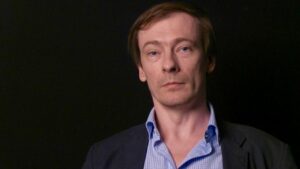 Author and regional editor at iStories and OCCRP