Roman Badanin is the founder and editor-in-chief of Proekt, a non-profit investigative media organisation based in Russia. Previously, he worked at Dozhd, RBC, and the Russian edition of Forbes magazine as editor-in-chief. He has also worked at Gazeta as deputy editor-in-chief.
Roman has been affiliated with the Gorbachev Foundation and the Russian Academy of Sciences as a researcher. He studied history at Moscow State University, and was a Stanford John S. Knight international fellow in Journalism.
Summer Conference Event
—
Discussion
Doing investigative journalism in Russia has never been an easy task, but now it is harder than ever. Following the arrest of the Russian opposition leader Alexei Navalny, the crackdown on media critical of the Kremlin and of President Putin himself has started in earnest.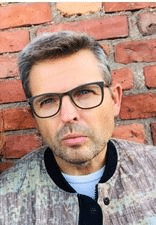 Founder and Editor-in-Chief at Proekt