Jane Lytvynenko is a senior reporter at BuzzFeed News where she focuses on disinformation and online investigations. Her work has focused on the rise of conspiracy theories, hyperpartisan news, cryptocurrency scams, and extremism globally.
Her investigative work has uncovered a secretive extremist organization operating in the US, disinformation network operators who manipulate social media on behalf of state actors, and online hucksters seeking to scam people out of their livelihoods. During breaking news situations, Jane brings swift and accessible debunks to global audiences across mediums, including video, print, and social media.
In 2020, Jane won the prestigious Emerging Excellence award. The Digital Publishing Award jury called her "a global leader in debunking disinformation" and noted her "impact on global media and ability to lead and train others in this important field." Jane was born in Kyiv, Ukraine and resides in Toronto, Canada.
Summer Conference Event
—
Discussion
Doing investigative journalism in Russia has never been an easy task, but now it is harder than ever. Following the arrest of the Russian opposition leader Alexei Navalny, the crackdown on media critical of the Kremlin and of President Putin himself has started in earnest.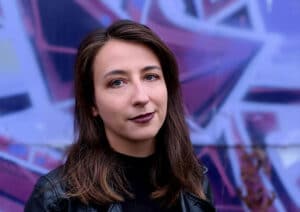 Senior Reporter at BuzzFeed