Rebecca Lee is the Chief Impact Officer at OpenCorporates, the largest open database of companies in the world. OpenCorporates' core mission is to promote global corporate transparency by making the world's company data open to all, shining a light on the existence, ownership and activities of entities, and the people connected with them – particularly to tackle the use of companies for corruption, money laundering and other anti-social purposes. Their data has been involved in groundbreaking investigations including the ICIJ's Panama Papers, Global Witness' Narco-a-lago report, Transparency International's London property money laundering report, and the OCCRP's Troika Laundromat investigations.
Before joining OpenCorporates, Rebecca led PwC's Investigative Analytics group – a team of 30 data scientists and investigators using data to detect, investigate, prevent and remediate a range of issues such as anti-money laundering, Know Your Client, bribery & corruption, sanctions and fraud. Her expertise across projects at PwC and her prior roles at Deloitte, include disputes, cyber breaches, reactive regulatory investigations and remediation through to proactive compliance and risk management. Many of the projects she managed were high-profile and especially challenging due to the complexity, scale and volume of the data, and often had a global reach – involving periods working in Iceland, Dubai, South Africa and Switzerland.
Summer Conference Event
—
Training
Workshop
Need to search for companies and their directors at scale to support your investigations? Simply use the OpenCorporates API. Attend this free beginners' tutorial designed to equip you with the basics you need to access company data across 140 jurisdictions as structured data.
Symposium Event
—
Masterclass
OpenCorporates is the largest open database of companies in the world and the first port of call for any investigator wanting to find out information about a company. Rebecca introduces their mission and explains why it is critical that we all fight for open data about companies - their existence, ownership, activities and the people connected with them.
Symposium Event
—
Roundtable
From troves of leaked documents to huge datasets and scraped collations of public records, what are the priorities of those that need these resources to dig deeper and use the information to hold the powerful to account, and to what extent do those needs fit with the possibilities and opportunities available to the experts working […]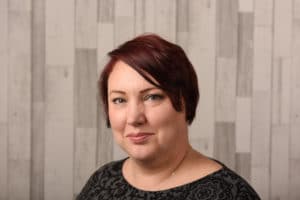 Chief Impact Officer at OpenCorporates