Emma Youle is an award-winning investigative journalist who worked for regional newspapers before joining HuffPost UK as special correspondent. She has covered stories including the contaminated blood scandal, the housing crisis, historic child abuse, and won the Private Eye Paul Foot Award 2017 for her reporting exposing squalid conditions inside homeless hostels.
@emmayoule
SPAC Nation Expose. HuffPost UK, 8 November 2019.
Regional Conference Event
—
Talk
Special correspondent Emma Youle and executive editor Jess Brammar discuss how investigative journalism plays a key role in HuffPost UK's newsroom and the challenges and opportunities of pursuing investigative stories in the age of 24/7 rolling news and multi-platforms.
Summer Conference Event
—
Talk
A hugely successful church, lauded by politicians for its work on knife crime, was used as cover by some pastors within its ranks for financial fraud leaving many vulnerable followers in serious debt. Nadine White and Emma Youle pursued this story in what was Nadine's first major investigation with HuffPost UK while completing the CIJ's Investigative Journalism Masterclass series last year.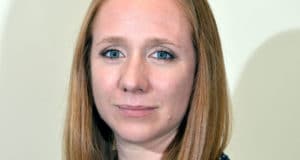 Special correspondent at HuffPost UK