Basant Pratap Singh is an investigative journalist based in Far-Western Nepal, with 17 years' experience in the field. He has built a reputation for himself as a reporter covering pressing issues related to the environment, climate change, human rights, gender, and social affairs, as well as good governance in remote and rural parts of Western Nepal.
As a reporter, Basant regularly contributes articles, stories, and reports to Kantipur National Daily, The Kathmandu Post, Kantipur television, and Radio Kantipur. He has also served as a reporting fellow for the Center for Investigative Journalism Nepal and the Center for Data Journalism Nepal, where he has produced impactful investigative and data-driven pieces.
Basant's journalistic works have been rewarded and recognised by leading organisations such as WWF Nepal and the International Centre for Integrated Mountain Development (ICIMOD). Through his outstanding journalism, he has managed to bring critical issues affecting marginalised communities in Western Nepal to the forefront, creating awareness and triggering discussions on necessary interventions.
His investigation into floods washing away schools was published as part of the CIJ Open Climate Reporting Initiative pilot in Nepal.
Summer Conference Event
—
Talk
We are already seeing the impacts of the climate crisis, and many are so wide-ranging and devastating that they are difficult to comprehend. Many journalists are taking the skills and techniques of data journalism and applying these to the disastrous ramifications of climate change.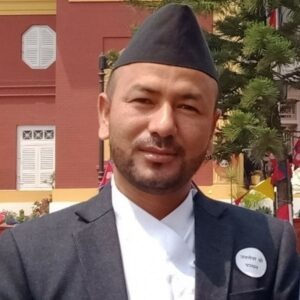 Investigative journalist at