Michèle Ebongue is an investigative journalist, data journalist, fact-checker, blogger, Head of News Desk at Data Cameroon.
Michelle started as a radio journalist, but with time moved to print. Since July 2020, she joined the team of Data Cameroon, an online publication specialising in data journalism and fact-checking.
She is a fellow of several projects, including Open Data for Environment and Civic Awareness in Cameroon (ODECA), Open Data for Governance in Cameroon (ODAGOCA), Desinfox Afrique, a coach in Investigative Journalism, Datajournalism and Fact-Checking in the "Talk Peace" project, which aims at stabilising peace and social cohesion in crisis regions in Cameroon.
She is one of the CIJ Open Climate Reporting Initiative (OCRI) participants. You can see her work on the distraction of mangroves here.
Summer Conference Event
—
Case study
Talk
We are already seeing the impacts of the climate crisis, and many are so wide-ranging and devastating that they are difficult to comprehend. Many journalists are taking the skills and techniques of data journalism and applying these to the disastrous ramifications of climate change.
From a niche specialism, climate change moved to the forefront of the news agenda in the recent years. This year we will hear from journalists from all over the world who have been covering the topics of climate change and environment.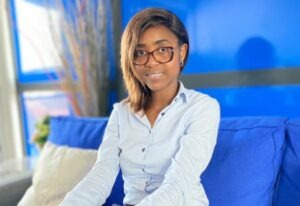 Head of News Desk at Data Cameroon