Srećko Horvat is a Croatian philosopher, author and political activist. The German weekly Der Freitag called him as "one of the most exciting voices of his generation" and he has been described as a "fiery voice of dissent in the Post-Yugoslav landscape". His writing has appeared in The Guardian, Al Jazeera, Der Spiegel, Jacobin, Newsweek and The New York Times.
Horvat, from Croatia, is the author of Poetry from the Future and What Does Europe Want (co-authored with Slavoj Žižek). He was a 2019 European election candidate for the Democracy in Europe Movement 2025 (DiEM25).
Talks and Screenings
—
#LOGANCIJ
Amid the rise of populism and surveillance apparatuses and the fragility of liberal democracies, what does it mean to be subversive in the contemporary era? Srećko Horvat, one of the most exciting new radical philosophers, came to the Centre for Investigative Journalism (CIJ) to argue for the value of a genuinely subversive journalism and a fresh kind of radical internationalism.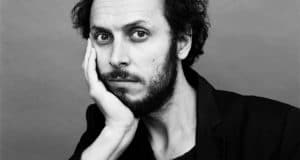 Co-founder at DiEM25