Montinique Monroe is a freelance photojournalist based in Austin, Texas, interested in documenting gentrification and displacement, police violence and issues affecting black communities.
She discovered her passion for visual storytelling as a student journalist in 2014 while covering the death of 18-year-old Michael Brown who was fatally shot by police officer Darren Wilson in Ferguson, Missouri. It was in Ferguson that Montinique realized the power of telling a story through images and how crucial it is to relaying news.
Since Ferguson Montinique has covered legalization and regulation of marijuana in the U.S., migrant family reunification, local and state elections, the Texas mass church shooting and more. She is known to successfully execute daily assignments but finds the most joy working on long-term documentary projects.
Summer Conference Event
—
Discussion
Whether it's the storm of false reports and unverified information that appear around protests, the danger faced by reporters on the ground from the police and security forces, or the close relevance of a protest to one's own experience and personal history, these events can be the most complex and difficult to cover.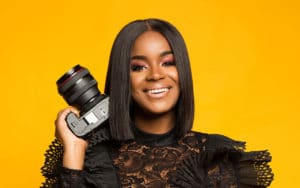 Freelance photographer at