Elfredah Kevin-Alerechi is a freelance multimedia investigative journalist, passionate about environmental and climate justice. She specialises in fact-checking, data journalism and OSINT. An alumna of the Oxford Climate Journalism Network of the Reuters Institute of Journalism.
She is currently finishing a Master's degree at the University of Westminster, London.
Elfredah has spearheaded and participated in several investigations on environmental and climate issues in West Africa and Europe. Her work has been supported by the Pulitzer Centre, Civil Forum for Asset Recovery, Earth Journalism Network, Code for Africa, and The International Centre for Journalists, including several grants from Journalismfund Europe.
In 2019, she covered United Nations Climate Change Conference (COP26) in Glasgow. Her work was published by The Ferret, The Scotsman, Al Jazeera, DeSmog UK, Earth Journalism Network, Newswire Nigeria, and others.
Summer Conference Event
—
Case study
Talk
Recent years have seen significant improvement in both recognition and rhetoric from those in power around the climate crisis and the need for action to address the looming impacts. However, in too many cases, positive words have served only to obscure inaction at best and continued harm at worst.
From a niche specialism, climate change moved to the forefront of the news agenda in the recent years. This year we will hear from journalists from all over the world who have been covering the topics of climate change and environment.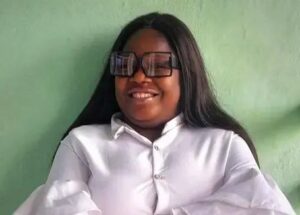 Investigative and data journalist at