Ed Davey is a Special Correspondent for Climate Accountability at the Associated Press, working to hold corporations and politicians to account for their contribution to global warming. He specialises in investigative and environmental journalism. When not working he enjoys travel to far-flung and occasionally dangerous spots for reporting or to research his fiction. In 2015, whilst location-scouting his novel The Killing Gene, he drove along the porous Afghan border with Tajikistan.
While working for the BBC, Ed went undercover for Panorama, presented on the BBC World Service and worked on investigations for Newsnight, File on 4, and the national News at Six. At the international campaign group Global Witness, he went on to expose corruption, human rights abuses and environmental destruction in some of the world's most beautiful but troubled countries. In 2018, he helped reveal that the world's top three commodity trading houses – Glencore, Trafigura and Vitol, with a joint turnover greater than the GDP of Austria – were embroiled in Brazil's legendary Car Wash scandal. It was one of that year's biggest corruption stories. In a secret filming investigation published in 2021, he and colleagues accused palm oil executives in Papua New Guinea of the alleged bribing of ministers, tax evasion, use of child labour, paying police to assault protesting villagers and destroying rainforests. Their product went to brands including Kellogg's, Danone, Nestlé, Hersheys, Colgate, Imperial Leather and Strepsils.
He writes his books under the name of E. M. Davey.
Summer Conference Event
—
Talk
Recent years have seen significant improvement in both recognition and rhetoric from those in power around the need for action to address the looming impacts of the climate crisis. However, in too many cases, positive words have served only to obscure inaction at best and continued harm at worst.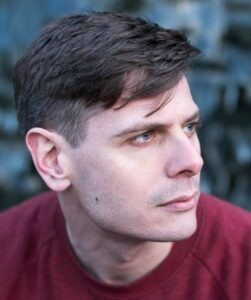 Special Correspondent for Climate Accountability at Associated Press