David D. Kirkpatrick is an American, London-based international correspondent for The New York Times. From 2011 through 2015, he served as its Cairo bureau chief and a Middle East correspondent.
Kirkpatrick's book, Into the Hands of the Soldiers: Freedom and Chaos in Egypt and the Middle East, (Bloomsbury Publishing, 2018) narrates the author's notes on how and why the Arab Spring sparked, then failed, focusing on America's role in that failure and the subsequent military coup that put Sisi in power. The Economist and the Financial Times both named it one of the best books published in 2018.
Talks and Screenings
—
#LOGANCIJ
What can the death of Jamal Khashoggi tell us about the sophisticated machinery of surveillance in the Gulf, Turkey and beyond? David Kirkpatrick, who investigated the Khashoggi case for The New York Times, in conversation with Matthew Hedges.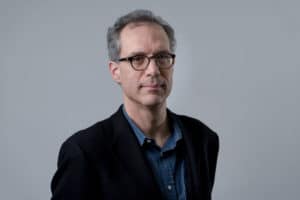 International Correspondent at The New York Times