Stefania Spezzati is an award-winning reporter covering European banking at Reuters. Based in London, she chronicles all things finance, breaks news and digs deep into the world's biggest banks. Prior to joining Reuters, Stefania spent about a decade at Bloomberg News. In 2022, she co-led a data-driven investigation which exposed how over 130 million pounds in taxpayer-backed loans went to firms with dubious credentials. The story won at the British Journalism Awards in Crime and Legal Affairs Journalism.
Whatever your beat – from politics or conflict, to sport, fashion or travel – pursuing impactful investigations requires journalists to examine the actions of private companies. Despite a world of corporate PR spin and complex financial structures that often work to obscure what's actually going on, there are a wealth of tools and techniques to help investigators.
Summer Conference Event
—
Talk
British Journalism Awards winner in the Crime and Legal Affairs category, Stefania Spezzati speaks about her investigation into a massive taxpayer-funded fraud which the UK government tried to keep secret.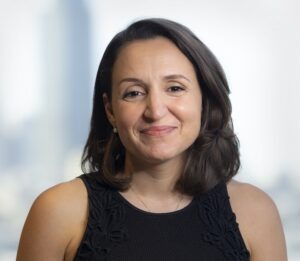 Reporter covering European banking at Reuters