Niamh McIntyre is a journalist on the Guardian's data projects team, working on data-driven investigations and news stories. Recent stories include an investigation into schools using crowdfunding websites and coverage of the UK's gender pay gap. She has taught data journalism at Westminster and City University.
Summer Conference Event
—
Workshop
A talk for those who are unsure on how knowledge of code can help journalists in their investigations. Leila Haddou talks to a developer, Max Harlow; a code newbie data journalist, Niamh McIntyre; and a code old-hand data journalist and editor, Helena Bengtsson.
Summer Conference Event
—
Course
How to use the import functions for scraping data into Google Sheets, building a basic scraper with websraper.io and OCR 3 ways.
Summer Conference Event
—
Course
In the first class, R-1, you'll be shown the basics and get familiar with R and RStudio, import data and learn some functions for getting to grips with your dataset including sorting and filtering. This class assumes no prior experience with R.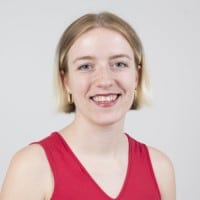 Journalist at Guardian