Lawrence Wright is an American author, screenwriter, staff writer for The New Yorker, and fellow at the Center for Law and Security at the New York University School of Law. Wright is best known as the author of the 2006 nonfiction book Going Clear and The Looming Tower: Al-Qaeda's Road to 9/11. Wright is also known for his work with documentarian Alex Gibney who directed film versions of Wright's one man show My Trip to Al-Qaeda and his book Going Clear.
Talks and Screenings
—
#LOGANCIJ
Pulitzer-prize winner Lawrence Wright's career as a staff writer for The New Yorker has taken him from in-depth, narrative reporting of Al-Qaeda and the Islamic State to developments within America's neglected heartlands.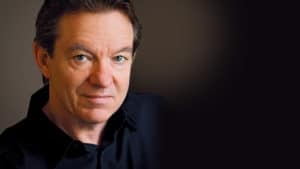 Staff writer at The New Yorker