Eyal Weizman is an architect, professor of spatial and visual cultures and director of the Centre for Research Architecture at Goldsmiths, University of London. In 2010 he set up the research agency Forensic Architecture (FA) and in 2007 he set up, with Sandi Hilal and Alessandro Petti, the architectural collective DAAR in Beit Sahour/Palestine. Eyal is on the editorial board of Third Text, Humanity, Cabinet and Political Concepts; he is on the advisory boards of the ICA in London and B'Tselem in Jerusalem, amongst others.
Eyal is a member of the CIJ's Board of Trustees.
Symposium Event
—
Panel
Presentation
With the resort to facial recognition technology and algorithms by governments and the private sector, big data and the "artificial" intelligence required to process that data are being deployed without any real accountability.
Symposium Event
—
Talk
Symposium Event
—
Panel
From art to architecture, investigative journalism is increasingly borrowing from other disciplines and sources of professional expertise for its presentation and, sometimes, its research. Aesthetic journalism opens up fruitful new avenues for investigation and storytelling, but what are the issues that it raises?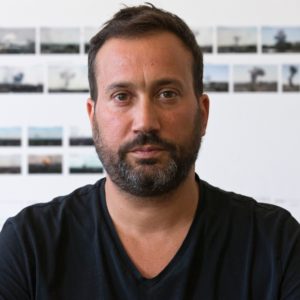 Founding Director at Forensic Architecture