Angela Phillips teaches journalism and journalism studies at Goldsmiths, University of London, and is active in journalism research. She established the MA Journalism, MA Digital Journalism and initiated the joint honours BA Journalism in conjunction with the Department of Computing at Goldsmiths. In 2009, she launched EastLondonLines a local, multi-media, news website that is run by Goldsmiths students and has a significant local audience. She was a journalist for over forty years, training initially as a photographer, and she worked for several years as a photojournalist before moving into print for national newspapers and magazines with occasional forays into TV and radio. Her research interests cover: news audiences democracy and journalism, ethics, working practices, the changing audience for news and changing news consumption behaviour.  She worked with the Goldsmiths Leverhulme Media Research Centre and was one of the founders of the Media Reform Coalition.  She gave verbal evidence to the Leveson enquiry into the press.
Talks and Screenings
—
#LOGANCIJ
Amid the closure of some traditional outlets and the fracturing of traditional boundaries between left and right, what is the future of radical journalism? How much can it borrow from the outrage-fuelled world of new media, and how far is it in danger of taking refuge in echo chambers of its own making?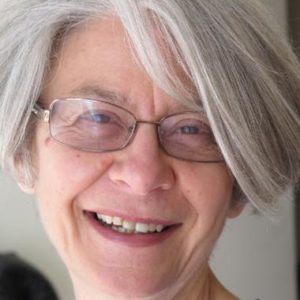 Professor at Goldsmiths, University of London