Dubbed by the media as "the biggest trial of fascists since Nuremberg", the trial of the Greek neo-nazis concluded in late October with the conviction of the organisation's leadership in long prison sentences. It took five and a half years of court proceedings, 453 sessions and 216 witnesses to reach the verdict that Golden Dawn was in fact a criminal organisation operating under the cover of a political party. Its leaders, including several former members of the parliament elected with Golden Dawn, were found responsible for crimes that ranged from the stabbing murder of rap singer Pavlos Fyssas to violent attacks on immigrants and left-wing activists. During Greece's financial crisis in late 2009, Golden Dawn rose from a fringe organisation to the third-largest political party, fuelled by social dissatisfaction over mass unemployment and poverty.
This panel consists not only of investigative journalists but also of speakers from diverse disciplines and backgrounds who formed an atypical alliance, instrumental in documenting that Golden Dawn was a criminal organisation and not merely a political party. The panel will address one of the still uncharted sides of the far-right phenomenon: deeper ties, direct and indirect, between Golden Dawn and more "legitimate" institutions such as the police, the justice system, business interests, among others.
This panel is a collaboration between the CIJ Logan Symposium and Reporters United.
Partners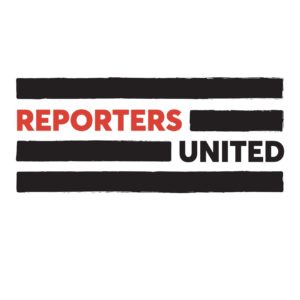 17 November

2020

15.00–16.00

Time zone: GMT
Time zone: GMT
Location: Main Stage - Online (via Hopin)