Olga Rudenko is the chief editor of the Kyiv Independent, an award-winning English language media start-up launched in November 2021 by the former editorial team of the Kyiv Post. Olga is the former deputy chief editor of the Kyiv Post. She has written for global publications, and was a fellow at the Chicago Booth School of Business in 2021. She was featured on the cover of Time magazine in May 2022 as one of the publication's Next Generation Leaders, and won the Women of Europe award in the "Woman in Action" category in December 2022.
Summer Conference Event
—
Keynote
The Kyiv Independent, an English language start up in Ukraine, was only a few months old when Russia invaded. When - in one of the biggest media scandals of the Zelensky's presidency - the editorial team of an older English language publication, the Kyiv Post, were fired for defending editorial independence, they came together to form the Kyiv Independent in November 2022.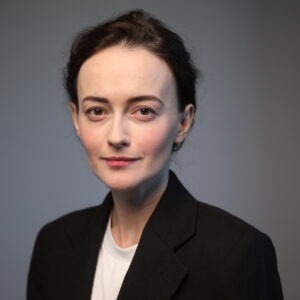 Chief Editor at The Kyiv Independent