Nompumelelo Mtsweni works with data and other multimedia elements to produce meaningful stories and tools that aim to drive positive impacts in society. At Oxpeckers she works as a data wrangler and trainer, focusing on environmental crime data for the #WildEye tool. She participated in the Data journalism in Africa 2021 Masterclass programme offered by Media Hack, and was awarded the Vodacom Journalist of the Year regional award (Western Cape) in 2021 under the sustainability category.
An introductory online training module that will equip journalists from Southern African countries on how to use some environmental and climate reporting tools and techniques for better reportage of related issues.
Summer Conference Event
—
Demo
Tools
Data journalists from Oxpeckers Investigative Environmental Journalism will highlight several of the unit's pioneering geo-journalism tools (#WildEye, #MineAlert, Rhino Court Cases and ClimaTracker) to demonstrate how journalists can incorporate environmental data into their work.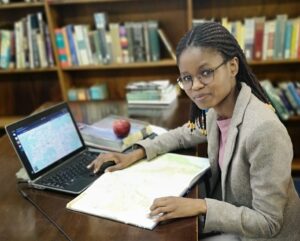 Data wrangler and trainer at Oxpeckers