Jake Charles Rees is a curator working in and around the media and culture. He produces the biannual CIJ Logan Symposium, Closed Circuit series and Logan Talks public lecture programme.
Talks and Screenings
—
#LOGANCIJ
This years OXFAM scandal brought to light some serious questions for the international development community. At a time when aid agencies and charities are prone to seemingly widespread sexual abuse and impropriety, best-selling author and journalist Antony Loewenstein's latest film Disaster Capitalism investigates whether the industry is exploiting development and aid funds to profiteer from growing inequality and poverty.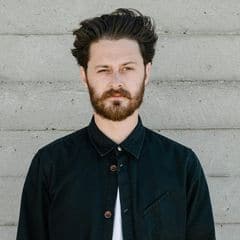 Logan Curator at The Centre for Investigative Journalism