Gesbeen (Gesh) Mohammad is a BAFTA and Emmy-winning journalist and documentary producer and director. She started off as an intern at the Centre for Investigative Journalism in 2015. Since, she has been making documentaries for major UK broadcasters, such as ITV, the BBC, and Channel 4 as well as PBS's FRONTLINE in the US. Her credits include: the Peabody-nominated Inside Russia: Putin's War Home (2022), the Peabody-nominated The Power of Big Oil (2022) – shown on BBC iPlayer as Big Oil v the World, the Bafta and Peabody-nominated The Battle for Hong Kong (2020), the Bafta and Emmy-winning Undercover: Inside China's Digital Gulag (2019), and the Bafta and Emmy-nominated Iran Unveiled: Taking on the Ayatollahs (2018).
Her documentaries are often focussed on human rights in difficult to access authoritarian countries, such as China, Russia, and Iran. She combines emotional human stories with complex undercover filming or investigative techniques.
Most recently Gesh produced and directed the Peabody-nominated Inside Russia: Putin's War at Home for ITV and PBS Frontline. Filmed in secrecy, it tells the inside story of defiant Russians who refuse to stay silent in the wake of Putin's invasion of Ukraine, revealing Russia's shift to total authoritarianism.
Summer Conference Event
—
Talk
With a proven track record of producing hard-hitting major network investigations, BAFTA and International Emmy-winning documentary filmmaker and journalist Gesbeen (Gesh) Mohammad will share her journey of becoming a documentary filmmaker.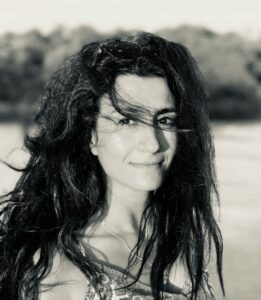 Journalist, documentary producer and director at