Fiona Gabbert is a Professor of Applied Psychology, and Director of the Forensic Psychology Unit at Goldsmiths, University of London. She also chairs the Scientific Committee of the International Investigative Interviewing Research Group (iIIRG). Fiona has an international reputation for her research in the field of investigative interviewing, that has a strong focus on improving the usability, credibility, and reliability of evidence from victims and witnesses. Her work has had an international impact on police operational procedure and policy including the introduction of new evidence-based investigative interview tools and training resources to the field.
Summer Conference Event
—
Talk
This talk will provide an overview of investigative interviewing tools and techniques used within a forensic context. The focus here is to elicit detailed and reliable information from witnesses and suspects as this can play a central role in legal decision-making and, ultimately, the delivery of justice. For a number of psychological reasons, even cooperative witnesses do not spontaneously report all the information they know.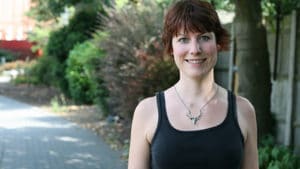 Director of the Forensic Psychology Unit at Goldsmiths, University of London