Emilia Șercan is a Romanian investigative journalist, author and senior lecturer at the Faculty of Journalism and Communication Science within the University of Bucharest.
She has spent the last seven years uncovering dozens of plagiarism cases in doctoral dissertations of top Romanian politicians and high officials in the judiciary, law enforcement, military and intelligence community. Her investigative work turned into a public mission, unveiling a vast, intricate mechanism of trading political power and influence through plagiarism and academic fraud.
Throughout her career, Emilia Șercan has received numerous professional and academic honours and awards: Journalist of the Year, the Prize for Freedom of Expression, "Ion Rațiu" Prize for Journalism, the Professor of the Year, the Prize of the Romanian Society of Historical Sciences, the European Network for Academic Integrity Award, the Social Dialogue Group Award, the Association Initiative for European Democratic Culture Award and International Anti-Corruption Day reward from U.S. Embassy in Romania.
She has published three books: The Cult of Secrecy. The Censorship Mechanisms in the Communist Press (2015); Doctorates Factory or How to Ruin a Nation's Fundamentals (2017); Ponta Case. The Re-enactment of the Most Infamous Plagiarism in Romania's History (2022).
Summer Conference Event
—
Talk
Romanian investigative journalist Emilia Șercan has won a niche reputation for uncovering plagiarism in the putative PhD theses of her country's leading politicians. At the CIJ she talks about how she found the truth, and how to deal with the backlash; in her case, an organised, state-level campaign of intimidation and harassment.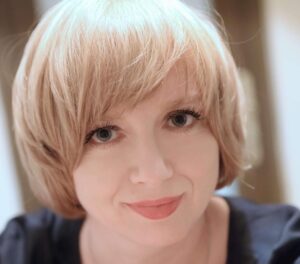 Senior Lecturer at Faculty of Journalism and Communication Science, University of Bucharest