Cynthia O'Murchu is an investigative reporter for the Financial Times, where she focuses on stories that "follow-the-money", from unpeeling the layers of Brexit funder Arron Banks' finances, to reporting on the fall of Hanergy, formerly the world's largest solar company, to delving into the dark side of the art market. She was previously Deputy Editor of the interactive team, where she specialised in multimedia and using data to find stories.
She was part of the team that produced Europe's Hidden Billions in conjunction with The Bureau for Investigative Journalism. The project created a database of funds distributed through the EU's structural funds programme. She loves public records.
Summer Conference Event
—
Workshop
The session will teach you ways to investigate an individual or company's finances. It will take you on a virtual trip around the world to show how to access public records in offshore jurisdictions and the stories they can yield.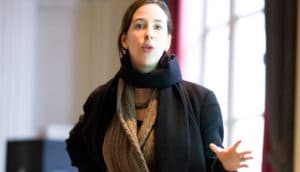 Investigative Reporter at Financial Times