Becky Gardiner worked as a journalist for 25 years on national newspapers and magazines. She was at the Guardian from 1998, when she joined as Women's Editor, until 2015. She held a number of senior editorial positions there, including, most recently, Comment Editor. Before working at the Guardian she edited the Big Issue for two years, was deputy editor on the Independent on Sunday's Real Life supplement, and a freelance writer for various newspapers. She has worked with a number of newsrooms internationally to help them tackle harassment of their journalists online. She is now a senior lecturer at Goldsmiths, University of London, where she co-convenes the MA Journalism programme.
Summer Conference Event
—
Welcome
A warm welcome from our Director James Harkin and Becky Gardiner, Senior Lecturer and co-convenor of the MA in Journalism at Goldsmiths, University of London.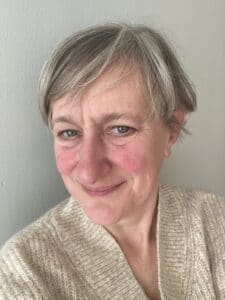 Senior Lecturer at Goldsmiths, University of London