Anna Babinets is the Editor-in-Chief of Slidstvo.info investigative agency based Kyiv, Ukraine. She is a Regional Editor of Organized Crime and Corruption Reporting Project (OCCRP).
She specialises in discovering high scale corruption, money laundering schemes and crime. Anna is part of the Panama Papers team –several stories about Ukrainian president`s Petro Poroshenko offshore companies was written by her. She is also, one of the co-authors of Killing Pavel, a documentary about the murder of Pavel Sheremet, a famous journalist in Kyiv. The documentary received DIG Award (Italy) and IRE Medal (USA) in 2018.
From the beginning of Russian-Ukrainian war, Anna and Slidstvo.info focus on the covering war crimes, reportages from the field (Kyiv and other Ukrainian cities), researching and identifying Russian militaries in Ukraine.
Summer Conference Event
—
Talk
Before the start of the war, Ukraine had a thriving investigative journalism scene, both on the national and local level. How did the war change it? What do Ukrainian journalists investigate now, especially when many were forced out of the country by the war?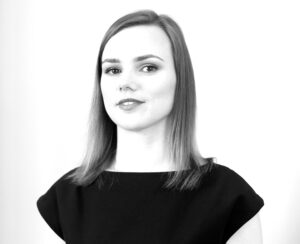 Editor-in-Chief and Regional Editor at Slidstvo.Info and OCCRP