Following on from our successful pilot workshops for Latin America held in summer 2020, we have been awarded a grant from the Bertha Foundation to pilot similar training in the Indian Subcontinent. We have, to date, conducted three training sessions, one in Nepal and two in India with the objective of the developing investigative skills of participants and helping them find new sources for stories through data and advanced search techniques.
Nepal
Working with the Centre for Investigative Journalism Nepal (CIJN), the originally planned in-person hack-day moved online due to rising Covid cases. CIJ trainer, Jonathan Stoneman delivered a three-hour workshop in finding and working with data. He was supported by members of the CIJN who provided extra training and assistance to delegates after the workshop.
Delegates were invited to submit story ideas and the four strongest stories received a small grant to help bring the idea to fruition. We'll link to the stories here as soon as they have been published.
India
In India, we teamed-up with 101Reporters and delivered a two-hour workshop on advanced search techniques, and a slightly longer version of the workshop that we had delivered for Nepal.
"Thoroughly enjoyed today's session on Data journalism with Mr. Stoneman, it was truly illuminating and I am looking forward to more courses/workshops by CIJ."
"I found the workshop very helpful and full of insights"
"Thank you so much. It was really an excellent session today. The things related to data journalism were so clearly explained. I have attended many sessions on data journalism but trust me it's the best one. I think the amount of time given to explain the difficult things really helped."
Partners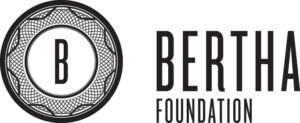 As part of our new International Investigative Practice initiative the CIJ is proud to present a five-day overarching training programme in Spanish, aimed at journalists and other investigators in Latin America.
CIJ presenta un programa de entrenamiento general en español, dirigido a periodistas y otros investigadores en América Latina. Comprende desde el espíritu de la práctica investigativa en soportes digitales, pasando por metodologías y herramientas de verificación, procesamiento de datos, inteligencia de fuentes abiertas (OSINT) y visualización, hasta los dilemas más apremiantes de ética y seguridad que estas conllevan.