Francophone Africa
Afrique francophone
The Centre for Investigative Journalism presents a free four session training course to cover mining across Francophone Africa for journalists based in the region. The pilot sessions cover everything from building an investigation and gathering sources to following the money, digital security and storytelling. This pilot series is supported by GIJN Afrique, part of the Global Investigative Journalism Network.
Session 1: Investigating Mining Operations with Elie Kabore
This session will give a general overview of how to build an investigation into mining operations and the extractive industries. Elie Kabore is a Burkina based investigative reporter specialising in the extractive industry which he has been covering for years.
Session 2 : Follow the Money with Idriss Linge
This session will help you to identify publicly available sources of information to track financial transactions relating to the extractive industries. Idriss Linge is a Researcher at the Tax Justice Network, and a journalist working with the Ecofin Agency, a media specializing in financial and economic issues with a focus on Africa.
Session 3: Storytelling, with Maxime Domegni
In the third session you will learn how to acquire storytelling techniques to better capture the attention of your audience and better present to them the outcomes of your investigations with more impact. Maxime Domegni is an investigative journalist, trainer and Francophone Africa Editor of Global Investigative Journalism Network (GIJN).
Session 4: Digital Security Workshop with Nothing 2 Hide
This session will cover everything from how to contact a source securely to how to protect information and your online presence. Nothing To Hide is a France based organization specialising in digital security.
Le Centre for Investigative Journalism (Centre pour le journalisme d'investigation) organise une formation gratuite de quatre sessions pour couvrir l'exploitation minière en Afrique francophone, à l'intention des journalistes basés dans la région, particulièrement en Afrique Centrale et de l'Est. Les sessions couvrent de la conduite d'une enquête à la recherche de sources, en passant par le suivi de mouvements financiers, la sécurité numérique et le storytelling (narration).
Session 1 : Enquêter sur les opérations minières, avec Elie Kabore.
Cette session donnera un aperçu général sur comment mener une enquête sur les opérations minières et les industries extractives. Elie Kabore est un journaliste d'investigation basé au Burkina Faso, spécialisé dans l'industrie extractive qu'il couvre depuis des années.
Session 2 : Suivre les traces de l'argent, avec Idriss Linge.
Cette session vous aidera à identifier les sources d'information publiquement disponibles pour suivre les transactions financières liées aux industries extractives. Idriss Linge est chercheur au Tax Justice Network, et journaliste à l'Agence Ecofin, un média spécialisé dans les questions financières et économiques avec un accent sur l'Afrique.
Session 3 : Storytelling / Narration, avec Maxime Domegni.
Cette session vous permettra d'acquérir des techniques de narration pour mieux captiver l'attention de votre audience et lui présenter les fruits de vos enquêtes avec plus d'impact. Maxime Domegni est un journaliste d'investigation, formateur et responsable Afrique francophone du Réseau international de journalisme d'investigation (GIJN).
Session 4 : Atelier sur la sécurité numérique, avec Nothing 2 Hide.
Cette session vous permettra de maîtriser comment contacter une source en toute sécurité et comment protéger les informations et votre présence en ligne. Nothing To Hide est une organisation basée en France et spécialisée dans la sécurité numérique.
Partners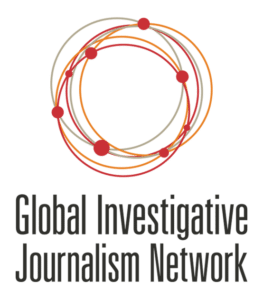 As part of our new International Investigative Practice initiative the CIJ is proud to present a five-day overarching training programme in Spanish, aimed at journalists and other investigators in Latin America.
CIJ presenta un programa de entrenamiento general en español, dirigido a periodistas y otros investigadores en América Latina. Comprende desde el espíritu de la práctica investigativa en soportes digitales, pasando por metodologías y herramientas de verificación, procesamiento de datos, inteligencia de fuentes abiertas (OSINT) y visualización, hasta los dilemas más apremiantes de ética y seguridad que estas conllevan.
Following on from our successful pilot workshops for Latin America held in summer 2020, we have been awarded a grant from the Bertha Foundation to pilot similar training in the Indian Subcontinent. We have, to date, conducted three training sessions, one in Nepal and two in India with the objective of the developing investigative skills of participants and helping them find new sources for stories through data and advanced search techniques.