Investigative Methodology
Story-Based Inquiry treats investigative journalism as an integrated process focused on producing an original story.
Based on a process developed by Mark Lee Hunter, a leading investigator and academic, and Luuk Sengers, a journalist and lecturer, this is a well-established methodology that offers practical training in producing an evidence-based narrative.
The course will lead participants through the Story-Based Inquiry method via interactive lectures focused on key techniques. Participants will be guided through the basics of conceiving, structuring, researching, composing and publishing an investigation.
Divided into four parts, the course shows how to use hypotheses to develop and sell a story, how to manage information in such a way that will help build the story structure, finding sources and mapping them to your story, and finally writing up the investigation into a strong and solid piece of work.
---
All our bespoke training is led by experienced journalists and specialists and is always centred around real life application to ensure that participants leave with new skills that can be put to use immediately and with confidence. We aim to tailor our sessions around current investigations, so that while participants are learning skills they are also making progress on live research projects, returning with new leads and information as well as new tools and techniques.
The flexibility of our coordination team and our training network allows us to build a specific curriculum that will fit your needs and provide the most effective staff development for your investigative research. If you would like to discuss this process and get a quote, please contact us at tom [at] tcij.org.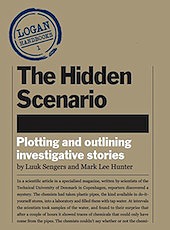 by Luuk Sengers and Mark Lee Hunter
The Hidden Scenario focuses on how making a scenario can help you investigate. Part One details the basic principles of constructing a chronology. In Part Two, we move on to the construction of powerful scenes.
£7 Buy Handbook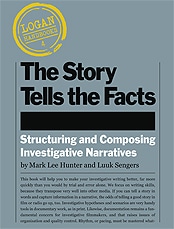 by Luuk Sengers and Mark Lee Hunter
This book will help you to make your investigative writing better by focusing on writing skills, because they transpose very well into other media. To order, please complete the order form. If you can tell a story in words and capture information in a narrative, the odds of telling a good story in film or radio go up, too.
£7 Buy Handbook