Taught by forensic accountants and veteran finance journalists, this course is designed to show you how to understand company accounts and get beyond the corporate PR spin.
This training offers specialised knowledge of business and financial documents and analysis. It is designed to take reporters, financial analysts, corporate investigators and business students into the complex world of corporate accounts to locate tell-tale signs of financial tricks from misrepresentation to fraud.
The course has been one of the CIJ's most popular and is updated every year to reflect developments in the corporate world. It has been hugely influential in shaping the practice of financial and investigative reporters from almost all the mainstream press and broadcasters.
You can also purchase our Investigative Journalist's Guide to Company Accounts, a comprehensive guide to understanding corporate documents and financial secrecy.
---
All our bespoke training is led by experienced journalists and specialists and is always centred around real life application to ensure that participants leave with new skills that can be put to use immediately and with confidence. We aim to tailor our sessions around current investigations, so that while participants are learning skills they are also making progress on live research projects, returning with new leads and information as well as new tools and techniques.
The flexibility of our coordination team and our training network allows us to build a specific curriculum that will fit your needs and provide the most effective staff development for your investigative research. If you would like to discuss this process and get a quote, please contact us at tom [at] tcij.org.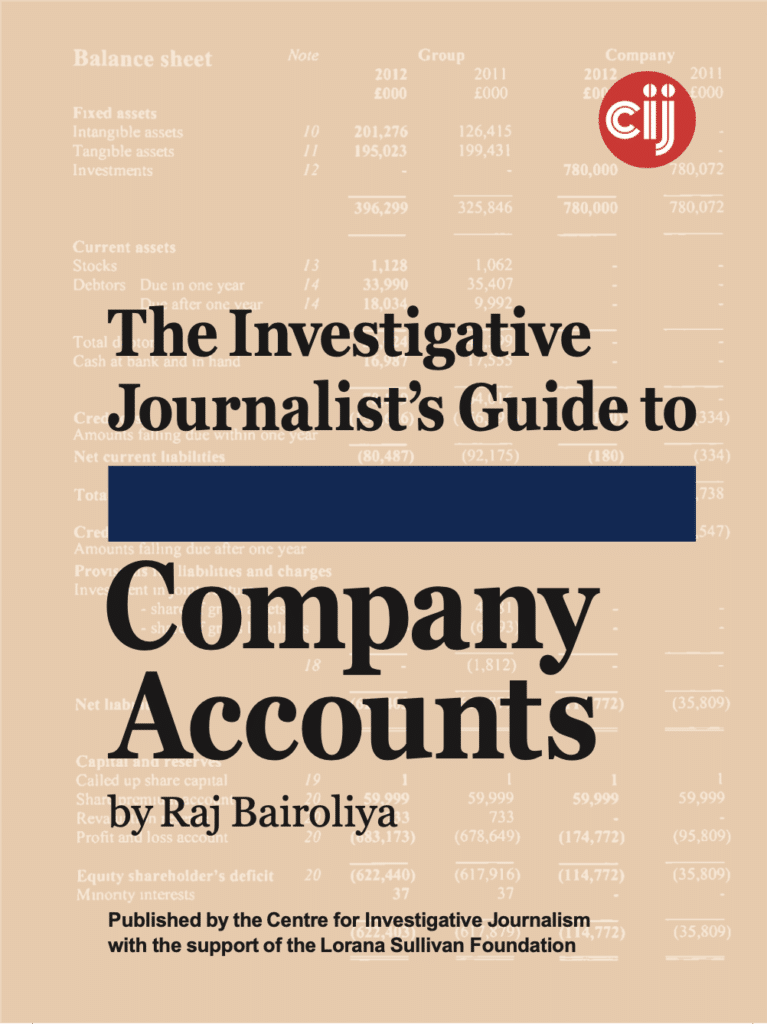 by Raj Bairoliya
An introduction from the author, Raj Bairoliya A little history is in order. A dozen or so years ago, I was complaining to my friend Michael Gillard about the standard of financial investigative journalism in the UK – it was a matter of serious concern to me as I make my living from investigating wrongdoing.
£11 Buy Handbook